Power Lift Recliner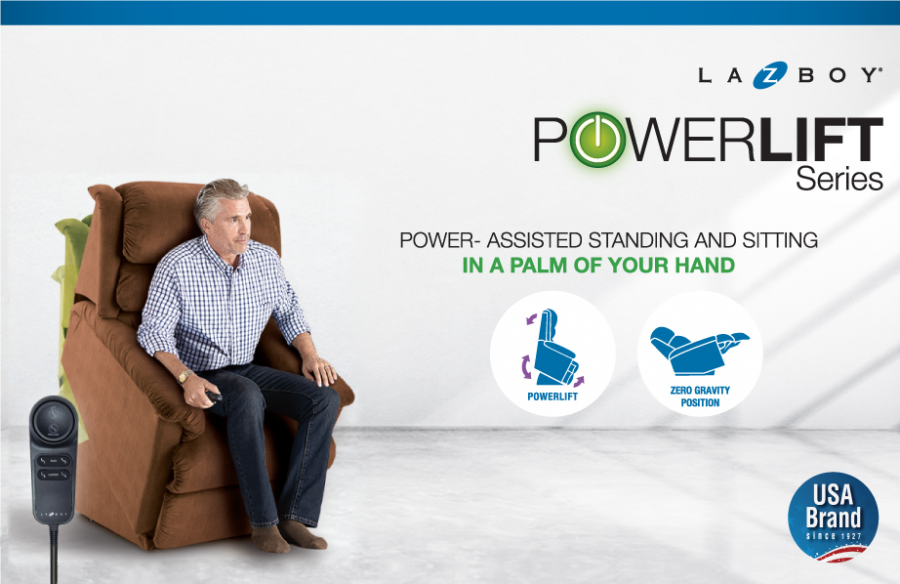 POWER LIFT RECLINER - Comfort at your command
เหมาะสำหรับผู้สูงวัยและคนที่มีปัญหาเรื่องสุขภาพ สั่งงานด้วยรีโมทคอนโทรล ช่วยลดการใช้กล้ามเนื้อต้นขาในขณะลุกขึ้นยืน และลดการทิ้งน้ำหนักลงบนหัวเข่าขณะนั่งลง ทำให้การลุกขึ้นยืนหรือนั่งลงสะดวกและง่ายดาย
PLATINUM LIFT RECLINER
The Platinum Lift Recliner Series is the ultimate in providing mobility to those who have lost it or just need that extra bit of help in getting up. With a clever mechanical design that allows you to quickly rise and be lowered again and the use of a remote control, it couldn't be easier! Additional features include independent adjustable back and leg rest providing totally customized comfort. Offered in both fabric and leather.
BRONZE LIFT RECLINER
The Bronze Lift Recliner Series of power lift recliners by La-Z-Boy® delivers superb value and excellent comfort on most models to fit your tastes and lifestyle. It is easy to operate with 2 button remote control which will ease you into a comfortable reclining position. The lift recliner can be moved from room to room with ease. Side pocket storage for remote, newspaper or magazine. Offered in both fabric and leather.