PowerRecline Series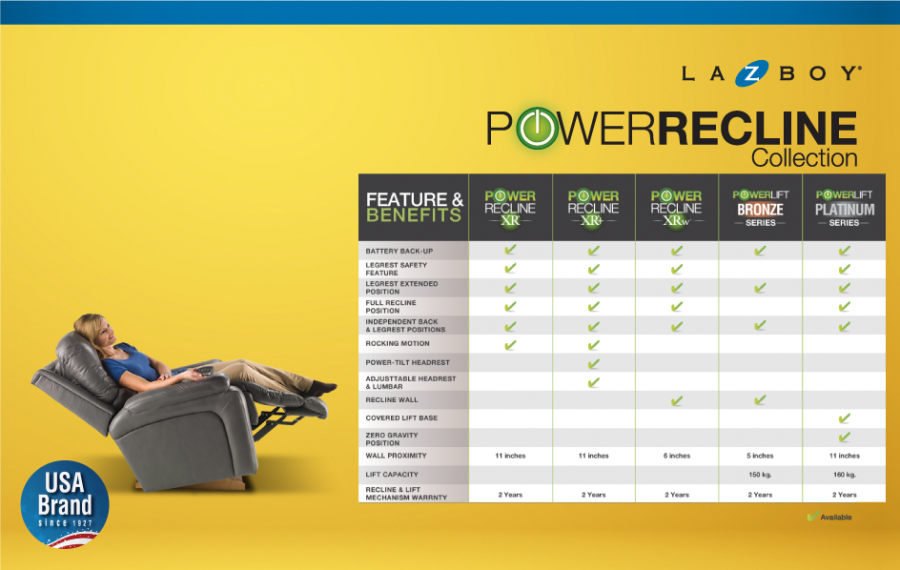 Power up your comfort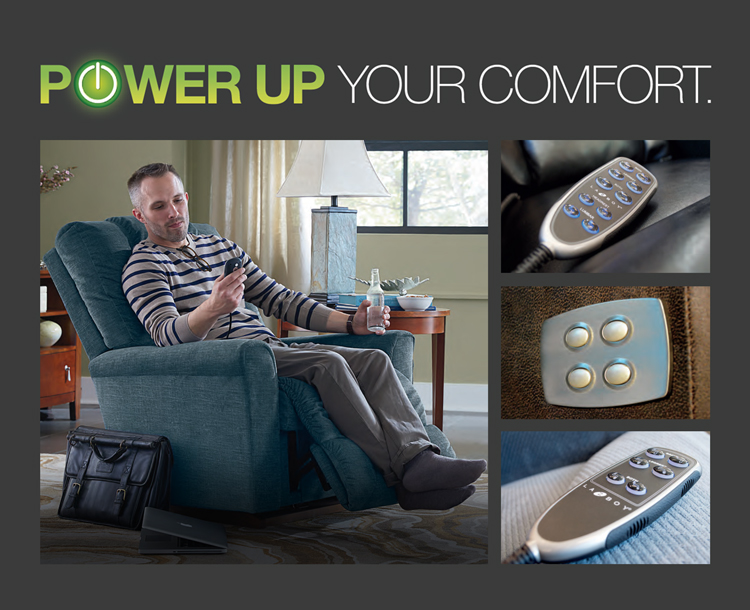 Choose from three innovative power options.

These innovative power recliners offer customized movement for the ultimate in seating comfort.

All the features of PowerReclineXR, plus power lumbar and a power-tilt headrest perfect for reading or watching tv.

All the features of PowerReclineXR, with space-saving convenience that lets you fully recline just inches from a wall.
THE POWER TO RECLINE AT THE TOUCH OF A BUTTON.
What do you want your recliner to do? Use the checklist below for a quick, side-by-side comparison of our exclusive power recliners, and find the features and benefits that are right for you: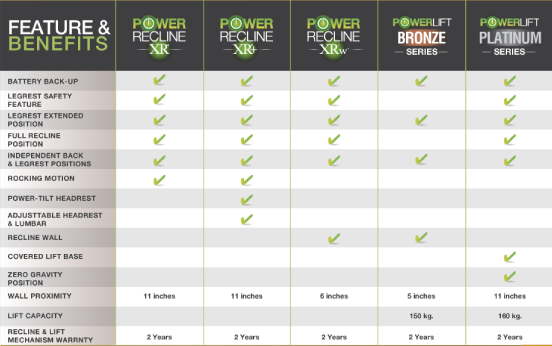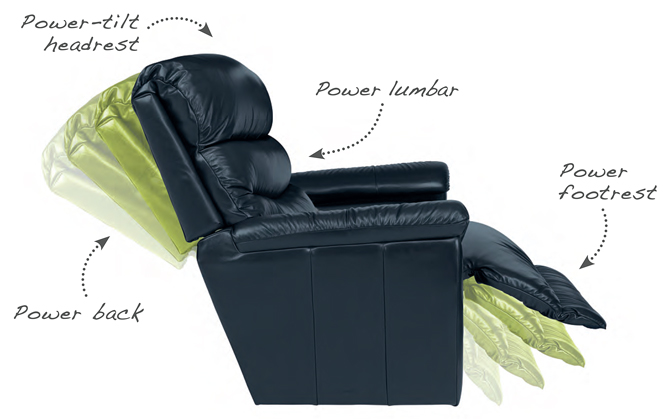 *Wall proximity values are approximate. Actual values may vary depending on style.