Unique La-Z-Boy Mechanism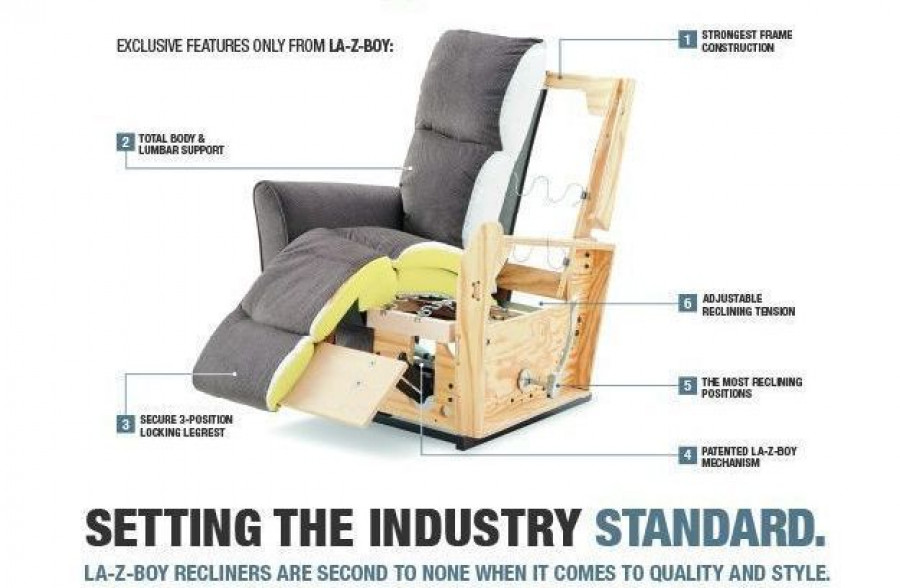 SECOND TO NONE
Only genuine La-Z-Boy recliners put your comfort first with quality that's built to last. Each is exclusively engineered with our patented reclining mechanisms and crafted using only the finest materials. No wonder we're the industry standard for recliner comfort, style and value.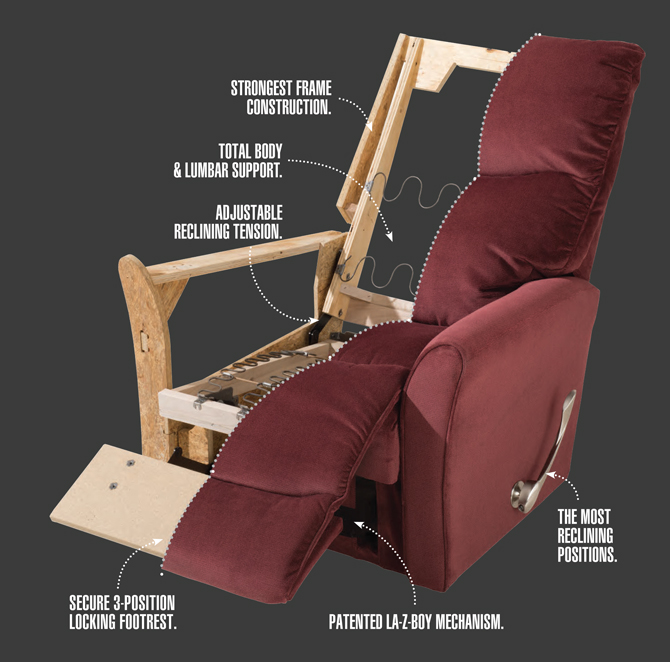 Only La-Z-Boy recliners give you all these exclusive features.
THE MOST RECLINING POSITIONS.
Back and footrest work together or operate independently for 18 optimum levels of comfort.
TOTAL BODY & LUMBAR SUPPORT.
Provides complete support to the entire body in all positions... even while reclining.
SECURE 3-POSITION LOCKING FOOTREST.
Offers a choice of comfort that locks in place for safety and support.
PATENTED LA-Z-BOY MECHANISM.
Allows the seat and back to move together for natural reclining movement.
ADJUSTABLE RECLINING TENSION.
Personalizes the effort needed to ease into a reclining position based on individual body type.
STRONGEST FRAME CONSTRUCTION.
Patented 4-sided Unibody frame design that's quality engineered for lasting durability.